So going off topic, my day job I work mostly at main car dealerships and some prestige dealerships, making things shiny and pristine again! Any cars traded in with scuffs and bumps, I basically repair and re-paint. Alloy wheel refurbishments and interior repairs.
However it's when I get home the real passion for paint begins.
I'll stary off with a few pics of stuff I've painted for folks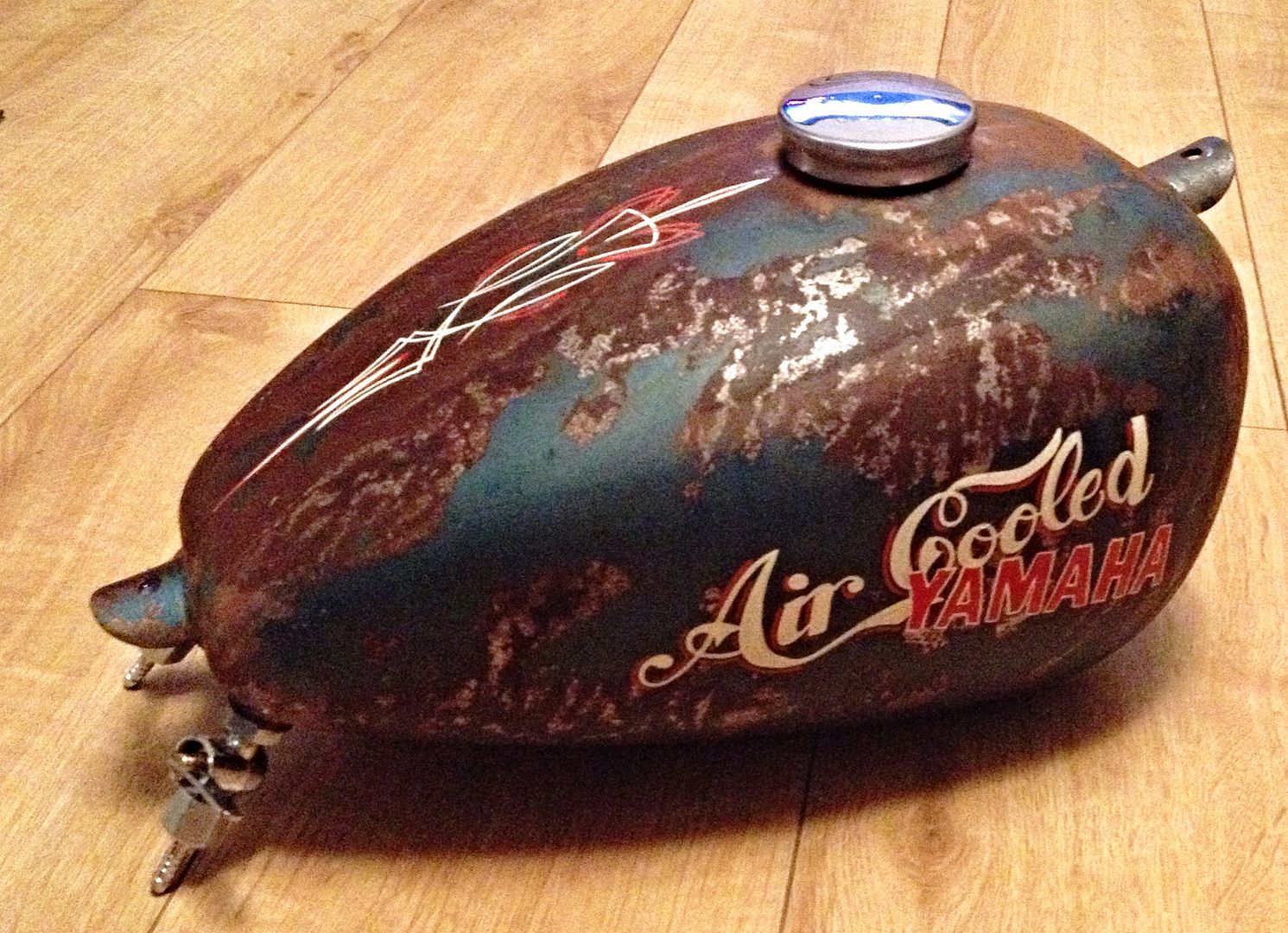 Tank hand lettered and pinstriped,
Another tank on a mates trike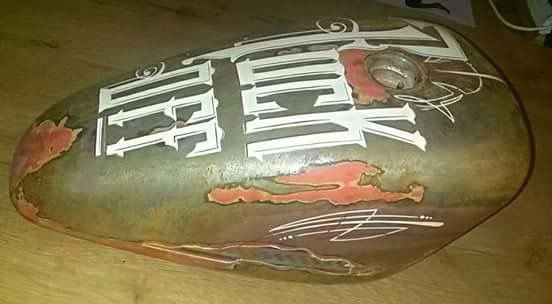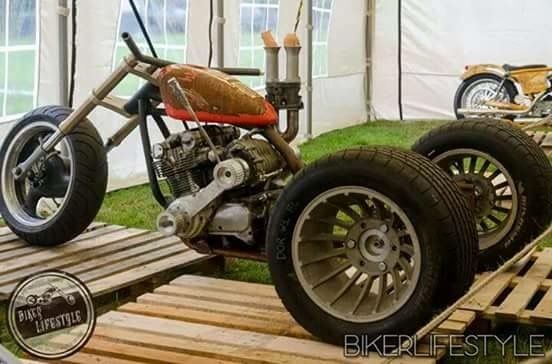 _________________
davech42:12278 wrote:
i would ask you to refrain from using the C word. It represents the place where we all come from and the place we spend the rest of our lives trying to get back into.