Here's a sneak peak of one just photo'd for the next 100 biker mag
The tank was brand new from lowbrow customs in the states and tbh it wasn't of a great quality for a major name in the business, the welds were ugly, and the whole front of the tank wasn't finished properly, it wasn't uniform, thy must be hand beat because you could feel all the lumps and bumps they hadn't ironed out, it took a generous skim of filler and some high build primer and lots of blocking before I was happy to begin paint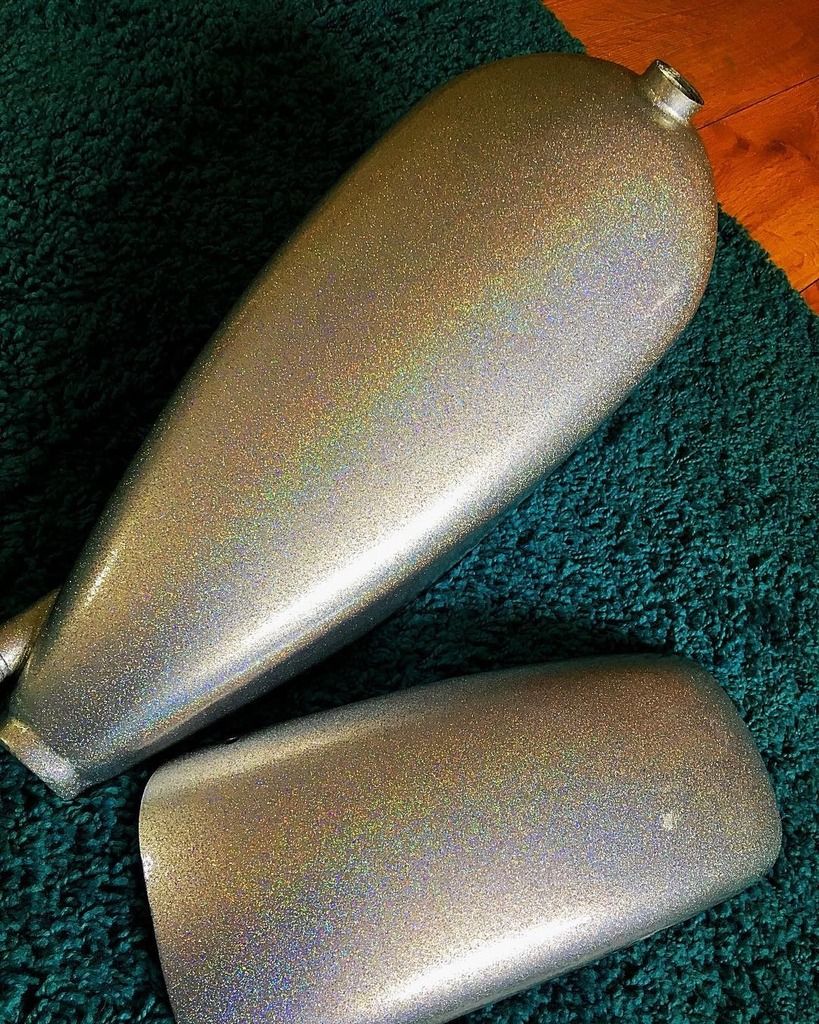 After a final coat of primer, I gave it a few coats of vicrom which is basically an almost chrome like silver paint, then began applying a heavy coat of holographic metal flake, pics really don't do justice to just how much this stuff reall pops in the sun.
After a good few coats it was buried in around 4 coats of 2k clearcoat and left to cure, then flattened down to a smooth finish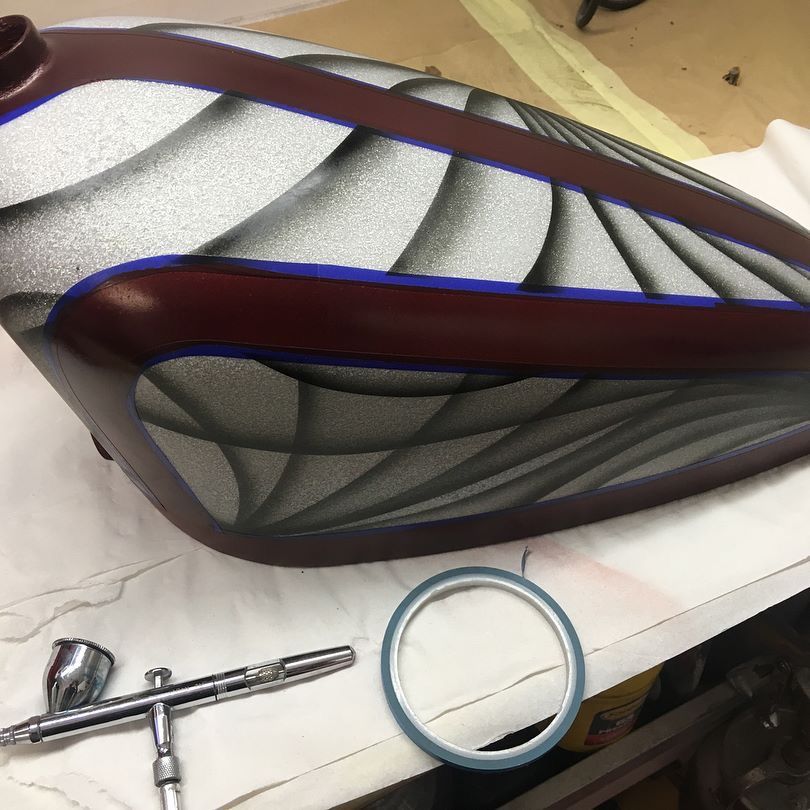 Then lots of masking and applying the first colour, this was a custom root beer candy I mixed up myself, quite dark but transparent enough to let the flakes shine through in the sun.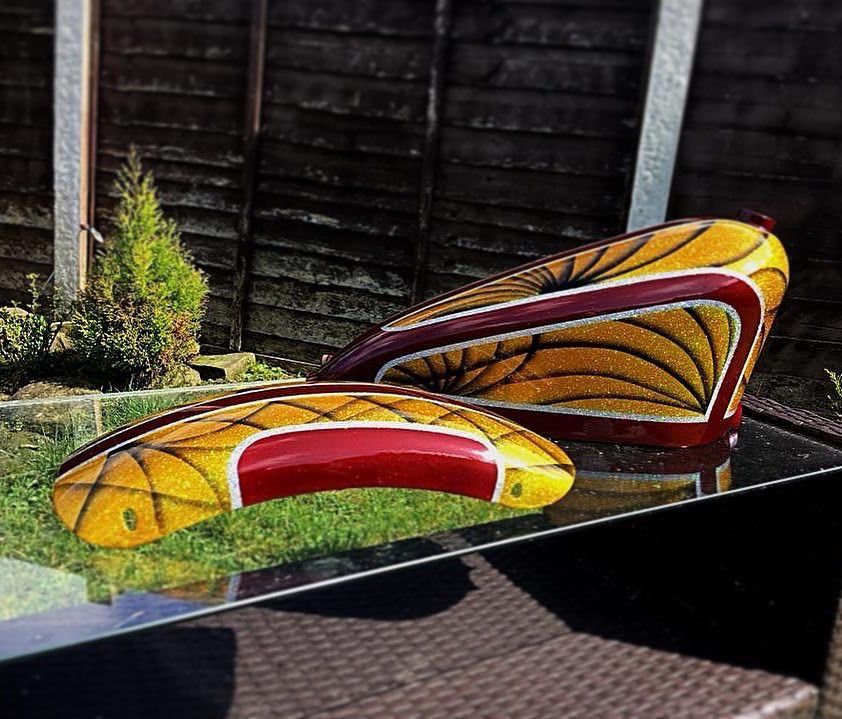 After some airbrushing and a coat of gold candy, it was unmasked, and another 2 coats of clearcoat, left to cure them flatted with 1500 and bugged up to a mirror glaze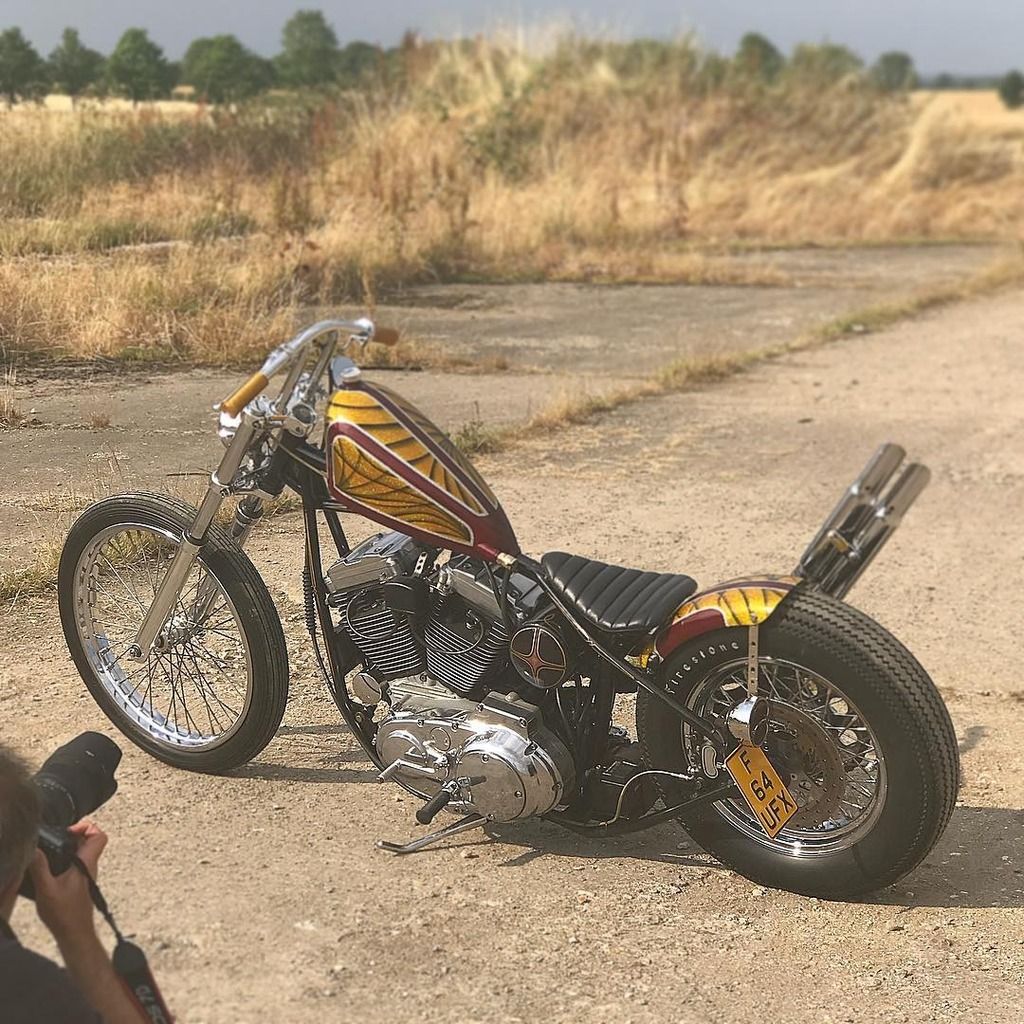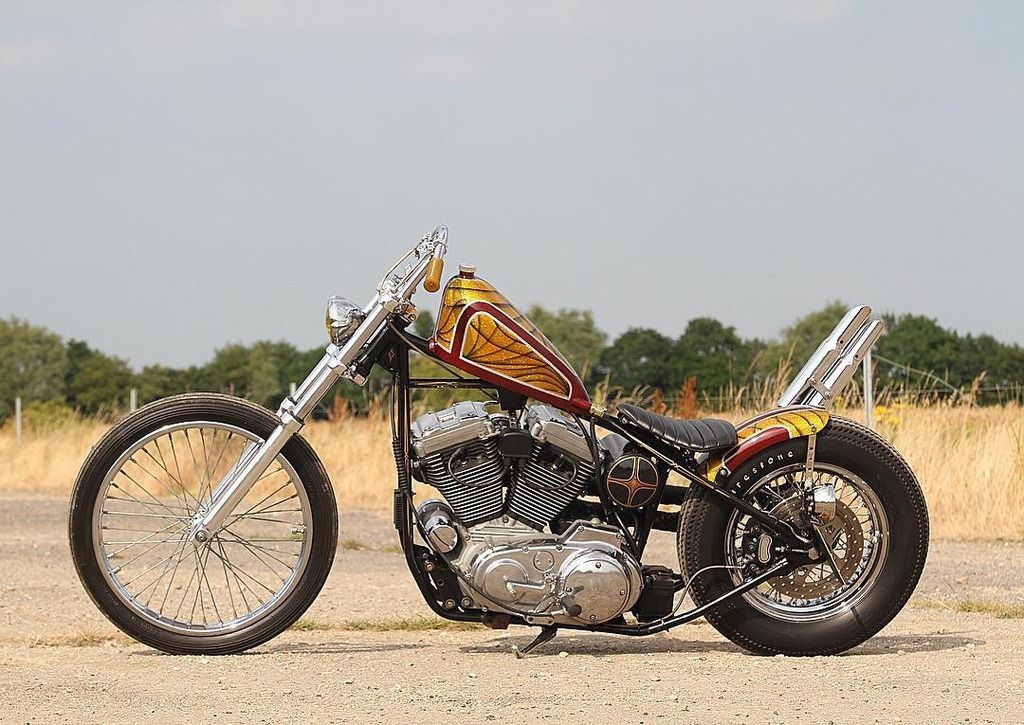 _________________
davech42:12278 wrote:
i would ask you to refrain from using the C word. It represents the place where we all come from and the place we spend the rest of our lives trying to get back into.